OUR SENIOR MANAGEMENT TEAM
Our roots date back to the pre-internet days as a commercial printing firm. Our first websites were developed in the earliest days of the internet using hand typed HTML code. Today we develop and manage the latest content management systems. Internet technology has come a long way, and we have been engaged since day one.
---
Don Powell
Don leads our Search Optimization team. He has been doing SEO since the days of the first search engines, such as AltaVista, WebCrawler, Excite and others. Don devotes much of his time in research and continuing education to ensure our clients are using the latest practices and are adhering to the most recent Google Webmaster guidelines. He is an expert in Internet architecture and web hosting. Don Powell is the President and Founder of Social Power, Inc. He loves micro-brews, business networking, playing billiards and spending time with family.
---
Bri – Project Manager
Bri graduated from Washington State University with Bachelor's degrees in both Strategic Communication and Fine Art. Bri is a dynamic and determined project leader. She has a keen eye for detail and the ability to keep everyone at Social Power motivated and engaged. Bri has an immense love for learning and an endless desire to explore new ideas. She uses her knowledge of advertising and passion for design to create unique world class social media content for all of our diverse clientele. Whether it be through strategic planning, client collaboration, or qualitative research – SHE GETS THINGS DONE!
---
Kelsey – Social Media Manager
Since joining the team in March of 2014, Kelsey has used her creativity and writing skills to grow our clients' social media spaces. Social media community management experience coupled with a passion for social media marketing, allows her to craft unique custom content for all industries. Her current favorite social media sites are Instagram and Pinterest, although she is constantly exploring the latest trends. When she is not writing blogs or posting on Facebook, Kelsey spends her time with loved ones, enjoying PNW wines, and traveling.
---
Scott – SEO Developer
Scott graduated with an Associates in Applied Technology Degree from the Graphic Technologiy Dept. at Clover Park Technical College in 2017. In June of 2017 he began his employment at Social Power Inc. With an emphasis on Search Engine Optimization (SEO) and the ability to create and apply digital graphics, Scott brings his knowledge and a can do attitude to Social Power everyday. New challenges and opportunities for learning are something Scott enjoys. In his free time, Scott is a graphic artist, a painter, and musician. With a family at home that supports and inspires him, Scott greets every day head on, with a smile.
---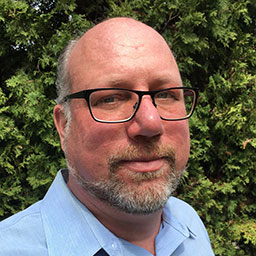 Steve – Web developer
Steve brings his extensive background in Web development to the Social Power team. He has completed web projects for notable clients as diverse as Oregon Public Broadcasting, The Oregon State Parks, Motorola, Mitsubishi Motors, Rogue Ales, The National Science Foundation, Intel-based startups, and many, many others. When not typing furiously, Steve can be found chasing Pokemon (should have an accent over the e) with his daughter, exploring wine country, and riding two-wheeled vehicles.